The "G20 Bali Leaders' Declaration" exposed the "secret" that I have been trying to warn the world about for months.
James Roguski –
THE PROBLEM IS ACTUALLY MUCH BIGGER THAN MOST PEOPLE THINK.
The videos below are mostly true, but also partly inaccurate.
Please read this article in order to better understand the enormous dangers that we will all be facing in the very near future.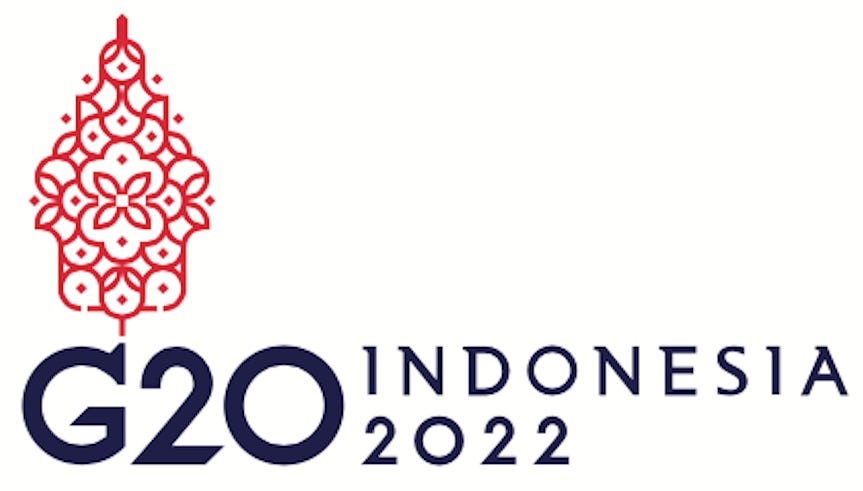 NOTHING was enacted into law during the G20 event in Bali.
What did happen was the "leaders" let the cat out of the bag regarding their intentions to amend the International Health Regulations in an attempt to create a global "digital health certificate".
They also let the cat out of the bag in stating that they want to enact these changes this upcoming May (2023), rather than in May 2024 like they have officially been saying for most of the year.
This was a blessing because it woke some people up.
NOW, people may start to pay attention to the secret negotiations that have been going on to amend the International Health Regulations.
Here is what the "G20 Bali Leaders' Declaration" actually stated regarding "digital health certificates"…

G20 Bali Leaders Declaration

#19
We support the work of the Intergovernmental Negotiating Body (INB) that will draft and negotiate a legally binding instrument that should contain both legally binding and non-legally binding elements to strengthen pandemic PPR and the working group on the International Health Regulations that will consider amendments to the International Health Regulations (IHR) (2005) mindful that the decision will be made by World Health Assembly.
#23
We acknowledge the importance of shared technical standards and verification methods, under the framework of the IHR (2005), to facilitate seamless international travel, interoperability, and recognizing digital solutions and non-digital solutions, including proof of vaccinations. We support continued international dialogue and collaboration on the establishment of trusted global digital health networks as part of the efforts to strengthen prevention and response to future pandemics, that should capithttps://twitter.com/BernieSpofforth/status/1593158578071736320?s=20&t=3pevIRDNYE5WwjC7JY61qAalize and build on the success of the existing standards and digital COVID-19 certificates.
8:26 AM ∙ Nov 17, 202224,745Likes17,129Retweets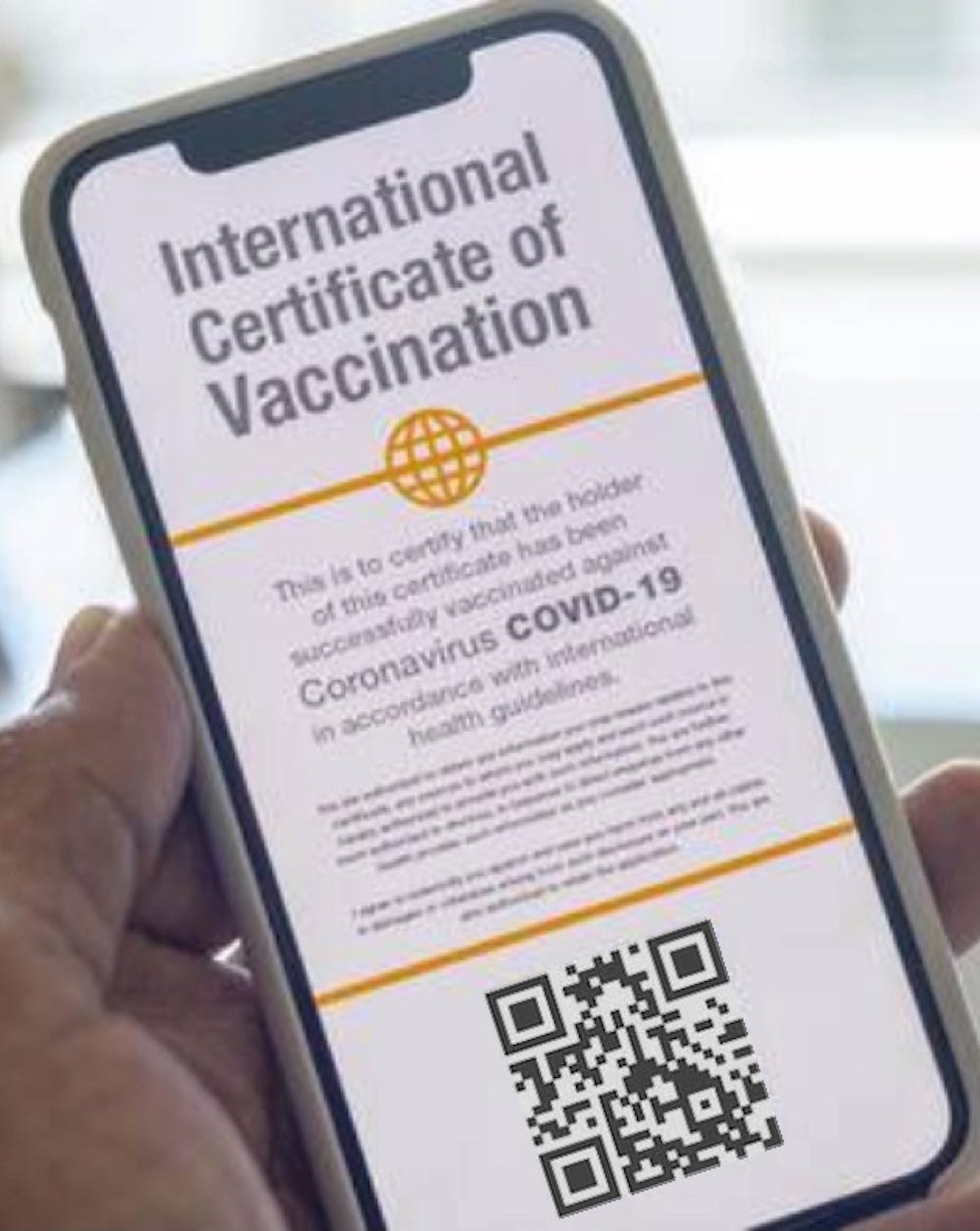 The wording of the G20 Bali Leaders' Declaration does NOT mean that vaccine passports were "signed into law."
Here is what it does mean:
The G20 "leaders" know very well that the World Health Organization is secretly negotiating amendments to the International Health Regulations (IHR). They also know that the IHR don't really have anything to do with health.
The International Health Regulations really should be renamed "The International Surveillance, Monitoring, Reporting and Compliance Regulations."
The reality is actually much worse: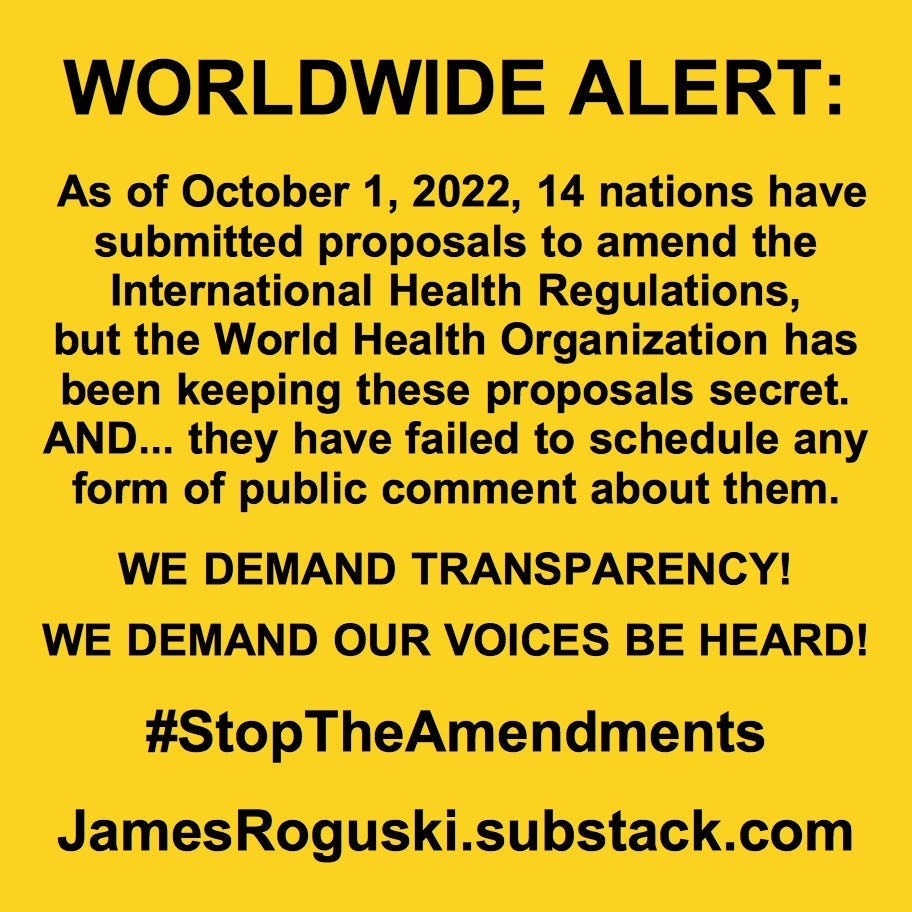 Read Here