Pro abortion Green Party Councillor Claire Byrne has launched a SICKENING tirade by saying that Nativity scene supporters should 'put a real baby or whatever' into next year's nativity scene outside the Lord Mayor's residence in Dublin.
Catholic Arena –
In further evidence that the banning of the nativity scene by the Green Party was designed as a spiteful attack on Christians, the pro abortion Byrne has said that she 'fully supports' the decision to ban the scene, citing animal welfare. This is despite the fact that the decision by the Greens goes against the advice of animal welfare experts, who see the event as pivotal for city children becoming accustomed to animals.
Typical of their contempt for the ordinary people (the Green Party destroyed modern Ireland by agreeing the bank bailout in the late 2000s) Byrne condescendingly called on dancing monkeys to be placed with live babies in the crib.
"Next year will be a @fiannafailparty Mayor & they can bring back dancing monkeys & put a real baby in the live crib or whatever they & @FineGael think defines Christmas".
A sample letter released to support the decision unconvincingly denied the anti religious element of the move: "Dear Councillor, it is unacceptable to use live animals as entertainment. These are farm animals, brought to Dublin city centre, put in an enclosure and forced to endure noise, lights and the endless gaze of people.
How could that possibly be a valid way to celebrate Christmas? There is an attempt to create a false narrative that this decision is either an attack on children, religion or both – when in reality it is neither".
As far back as 2019, Byrne was advocating for anti prayer zones in Ireland.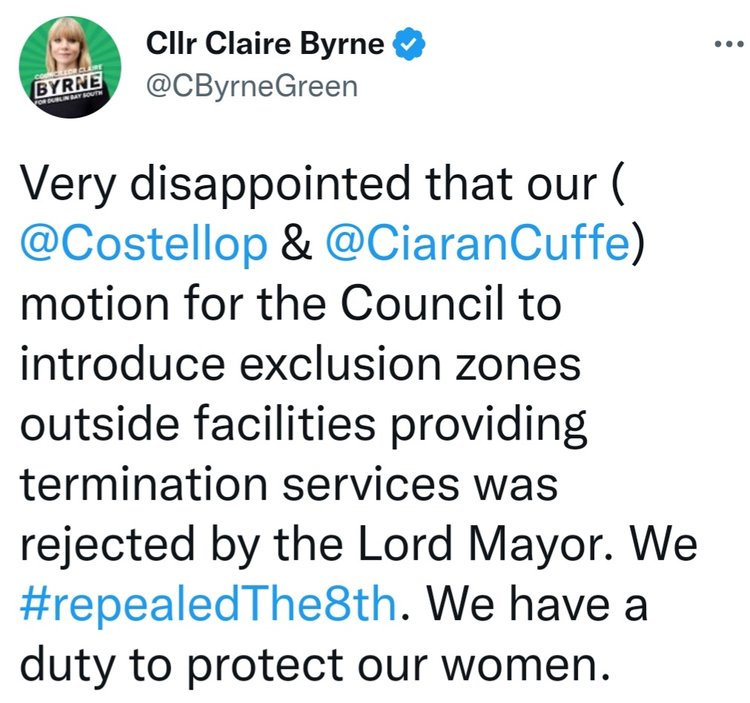 Byrne also hit headlines in 2020 when photographs emerged of her with notorious Peter Tatchell.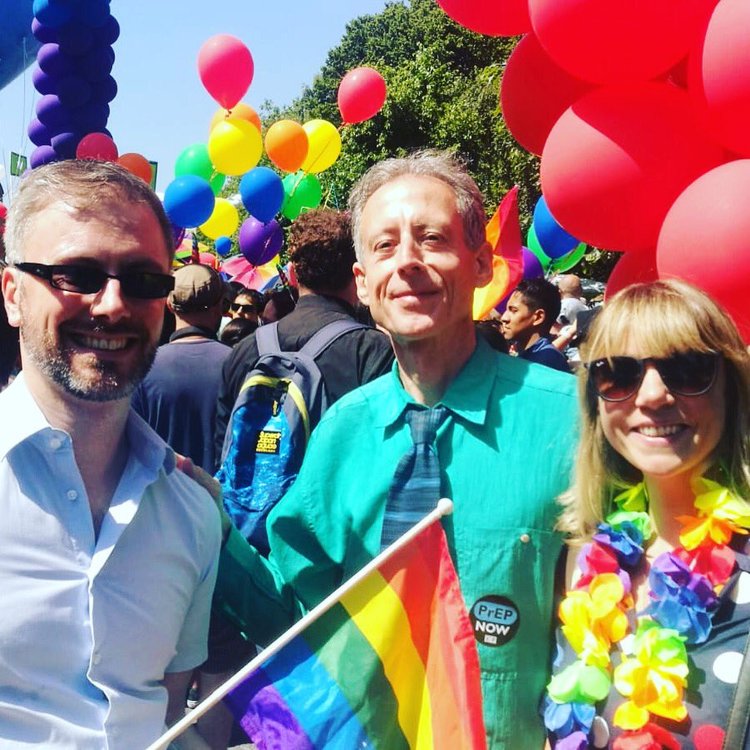 Byrne's comments are certainly disturbing and, given some recent high profile acts of violence against small children, deeply insensitive.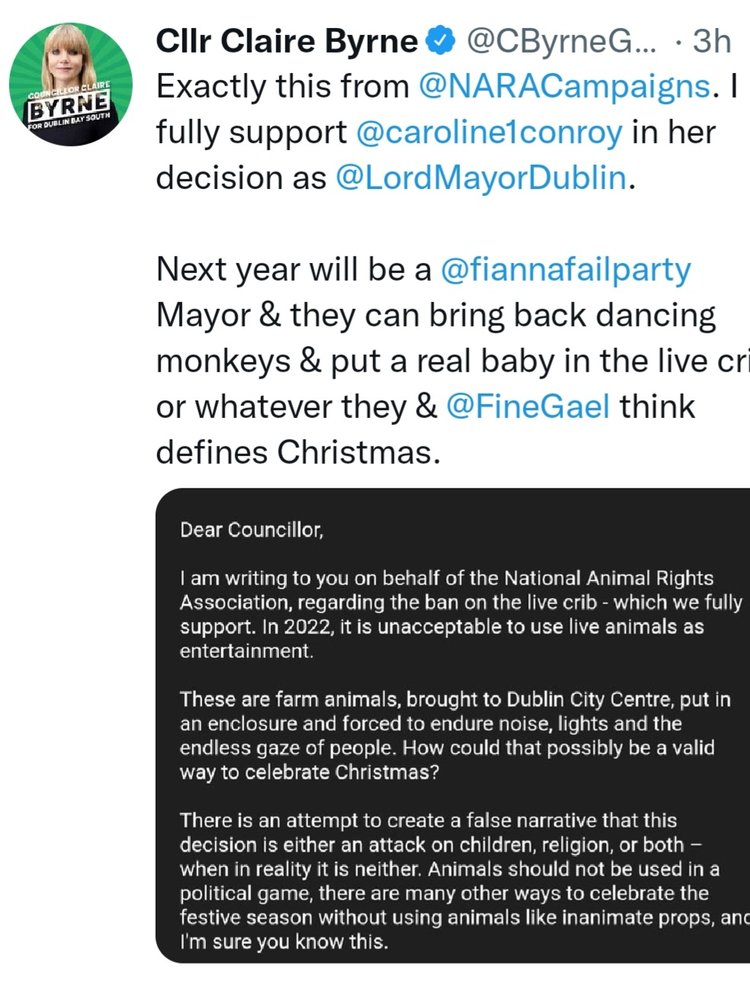 Read More