Catholic Arena –
Ian Paisley would scarcely have had the brass neck to get school children to pose with photographs of homemade signs attacking the Rosary, yet that is precisely what a so called 'integrated' school has done with the help of the far left this past week.
The anti Catholic political party Sinn Fein, who picketed a Catholic church in Dublin last year in an Orange Order style protest, have joined with the SLDP give people an insight into their vision of a United Ireland with a hate filled display of indoctrination that would seem even too extreme for the 12th of July.
The school in question was Hazelwood Integrated School in Northern Ireland, which claims that it is 'a school dedicated to educational excellence, through social, cultural and religious integration'. By 'religious integration', they seem to mean apart from Catholicism.
In one crass image, a small child stands beside two adults and holds up a sign stating 'Get your Rosaries off my Ovaries'. In another, two children have interwoven images of crosses into their sign stating the same.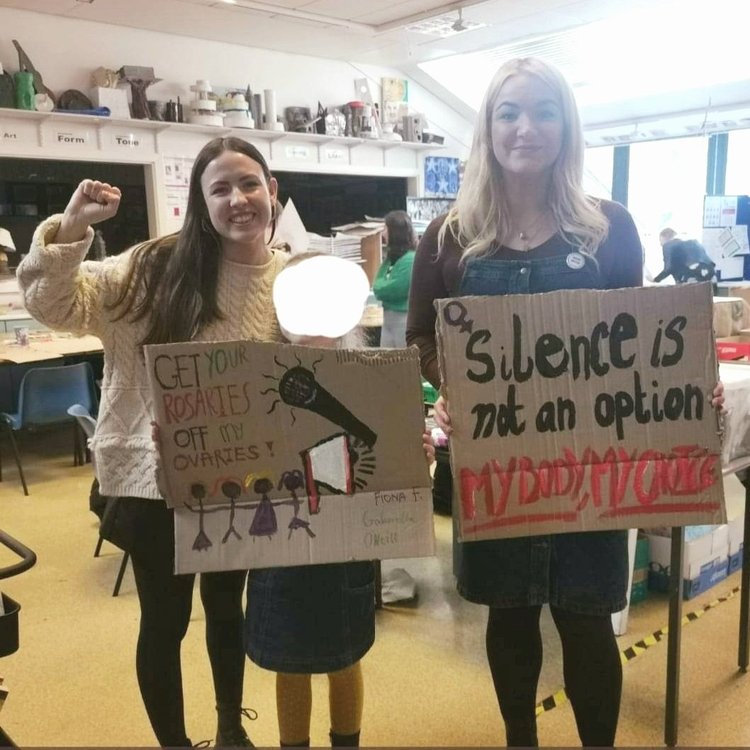 The abortion aspect is problematic enough, but to be expected from Sinn Fein and the SDLP who now acknowledge British rule in Northern Ireland, thanks to their desperation to implement abortion.
The shocking prejudice on display will come as a blow to efforts by Irish President Michael D Higgins to promote such schools, which he has repeatedly claimed will bring Protestant and Catholic together. It is quite clear from the behaviour of Hazelwood school that these schools are just a more creative vehicle for anti Catholicism.
The worst part about Northern Ireland is that it is a prime example of the turkeys voting for Christmas, with 'Catholic' political party SDLP being the main organisers of this anti Catholic event and 'Catholic' political party Sinn Fein supporting it.
One thing is certain, if a vote comes for a United Ireland in the near future, this is what life will be like for Catholics as Irish branches of British micro parties become increasingly militant in their pro abortion and anti Catholic stances.
The recent history of Catholic education in the North should not be forgotten, this is how Catholic schoolchildren were treated only twenty years ago thanks to prejudice.
If you disagree with schools behaving in this manner, you can contact Hazelwood College at the following:
info@hazelwood.belfast.ni.sch.uk
028 9077 4202
Catholic Arena