Now that Sydney's adult vaccination rate is finally nearing 70%, local officials have started to share plans for reopening the city's economy, allowing patrons to return to bars, restaurants and gyms (in limited numbers, and with proof of vaccination). But they have also caused widespread concern by referring to a "new world order" in post-lockdown Australia.
SGT Report –
New South Wales state Premier Gladys Berejiklian said during a media briefing in Sydney on Thursday that Sydney's cafes, restaurants and pubs are set to reopen in the second half of October after months of strict COVID-19 lockdown.
TRUTH LIVES on at https://sgtreport.tv/
In keeping with Australia's modest shift away from the "COVID Zero" ideology, Berejiklian said leaders must "hold their nerve" as cases are almost guaranteed to rise after the reopening (though mostly continued to climb despite the lockdown, anyway). Some restrictions for the fully vaccinated will be lifted on Monday, as the first step toward reopening for businesses will arrive shortly afterward.
Despite its lockdown efforts, Australia has seen cases continue to climb in the two months since Sydney started what was supposed to be a temporary "snap" lockdown.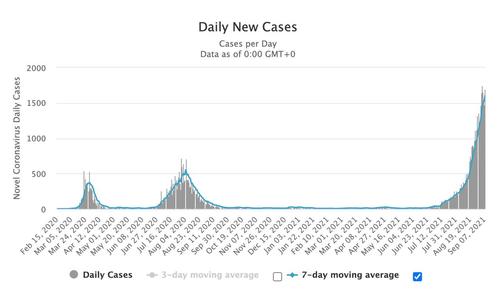 While this might seem like the light at the end of the tunnel, there's a catch: Berejiklian said she expects cases to rise when restrictions ease, and warned that more "localized" lockdowns would follow.
Read More