RTE
RTÉ's top news presenters have apologised after they were photographed at a gathering where social distancing was not fully observed.
The statement comes after a number of images appeared in the media, which showed some RTÉ personnel posing for photographs with a long-serving colleague on her last day at work.
Among those present were Byran Dobson, David McCullagh and Miriam O'Callaghan, who have all apologised for what they described as an error in judgement.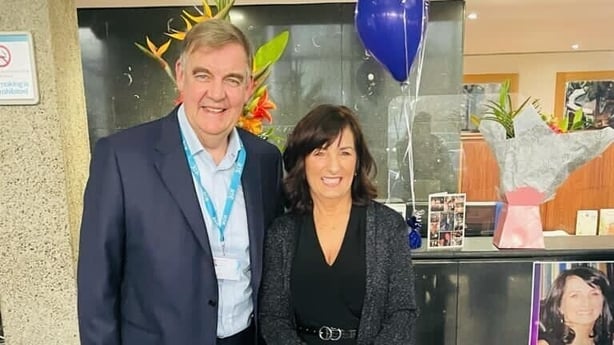 Also photographed was Managing Director of News & Current Affairs Jon Williams, who said: "I deeply regret not thinking through the consequences of a momentary lapse of judgement. It was wrong and I'm very sorry."
In a statement, the broadcaster said it takes public health advice "with the utmost seriousness and has implemented detailed workplace protocols which have been in place since the beginning of the pandemic.